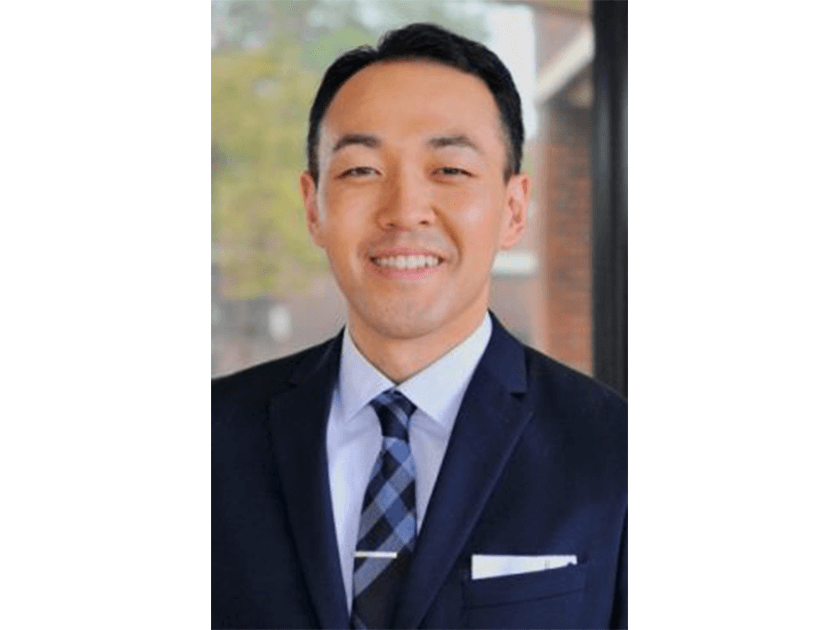 Dr. David Kim is a dual board-certified, award-winning, Harvard-trained pain management physician and anesthesiologist. He completed both his residency and fellowship at Harvard University, attending the prestigious Massachusetts General Hospital, followed by a fellowship at Brigham and Women's Hospital (ranked the #1 pain medicine fellowship in the country by the American Pain Society and the American Academy of Pain Medicine). During his time at Harvard, Dr. Kim served as a consultant for healthcare ventures in opioid risk stratification with the goal of mitigating societal opioid burden and establishing national standards for pain excellence. His clinical approach is founded on doing what is in the best interest of the patient and as if he is treating a colleague, friend, or loved one. Dr. Kim designs customized treatment plans to not only diminish pain but also to reestablish function and ability.
Specialties and Expertise
Specializing in a variety of pain conditions, Dr. Kim offers excellence in care in treating neck and back pain, joint pain, headaches and migraines, neuropathic pain, fibromyalgia, complex regional pain syndrome (CRPS), pelvic pain, refractory angina, and post-surgical pain. He utilizes the latest in cutting-edge techniques, such as regenerative medicine, ultrasonography, kyphoplasty, and BOTOX, along with selective nerve stimulation for endovenous ablation for venous insufficiency, post-stroke pain and paralysis, peripheral nerve stimulation, and minimally invasive spinal procedures for spinal stenosis. Dr. Kim is also skilled in an array of interventional therapies for cancer and palliative care, including plexus and sympathetic blocks, intrathecal pumps, and metastatic spinal tumor ablation.
Among his areas of expertise, Dr. Kim has a special interest in spinal cord stimulation. As the Fellows Research Chair for the North American Neuromodulation Society, he remains at the forefront of innovative procedures and emerging technologies. Dr. Kim is pleased to offer the most advanced techniques in spinal cord stimulation and considers this approach an excellent, minimally invasive alternative to surgery and traditional treatment for leg pain, back pain, CRPS, neuropathy, and sciatica. He believes it to be an effective therapy for those who experience pain following spine surgery.
Though he was born and raised in Denver, CO, Dr. Kim currently resides in Austin, TX with his wife, sons, and dog. He is a dedicated basketball fan, and in his spare time, he enjoys working on his golf game, partaking in wine and scotch tastings, and exploring new local dining destinations with his family.
American Society of Regional Anesthesia and Pain Medicine (ASRA), board member, resident, and fellow committee
Raymond ZBICK Memorial Award in Outstanding Clinical Care in Anesthesiology, the University of Illinois at Chicago
Harvard Medical School, Donald P. Todd Annual Award for Excellence in Pain Management
S.A. Scene Rising Star Doctor – 2018
Reviews
"I found Dr.Kim to be exceptional at diagnosing and treating my back problems from an accident.He is also extremely personable and very patient about answering questions.I would recommend him without qualification to anyone who needs the services of a pain specialist. Peggy B"
P.B.
Yelp
"Dr. Kim is the first pain management that I've ever gone to. I was really nervous before my first treatment, but after the procedure I felt much more at ease and would highly recommend him to anyone. His staff is great and he has a great bedside manner. Literally just waiting for my second procedure to begin and I'm grateful I was referred to him."
A.S.
Yelp
"Dr. Kim is an exceptional Pain Medicine physician. He provides comprehensive, patient centered, quality care. As a Harvard trained specialist he is up to date on the newest procedures and evidence based medicine. Aside from his clinical expertise, Dr. Kim is extremely personable. He is able to connect with his patients and create custom tailored treatment plans for each of them."
A.V.
Yelp
"It was great meeting Dr. Kim! He seemed to be very organized, and asked alot of questions in order to make the best decision. He respected my opinions and me as a fellow professional. Communication was always kept open and I never felt out of the loop. Over all great to work with!"
M.P.
Yelp
"Dr. Kim is pretty awesome, i was im a car accident and had headaches every day. Had to get injections on my neck three different times and even though he was over booked he still made time to see me. Totally recommend him and his staff is very friendly and professional."
L.L.
Yelp